Last year, I redesigned the info bubbles in GNOME Maps. Now I've made that bit of the UI adaptive, so that it fits on the screen of your favorite Linux phone!
You can now search for a place, and a little info panel appears at the bottom of the screen. If you click that panel, it displays the full details, just like the popover: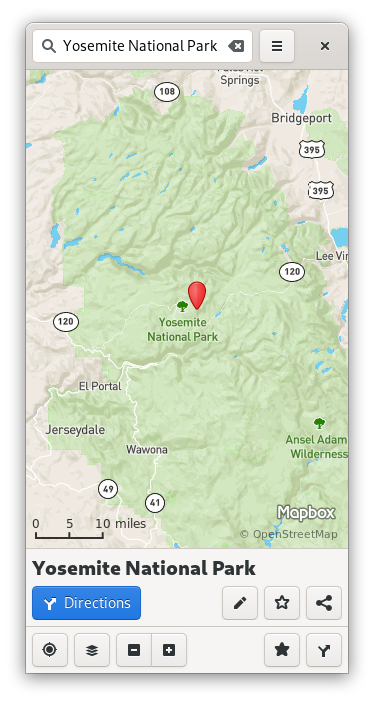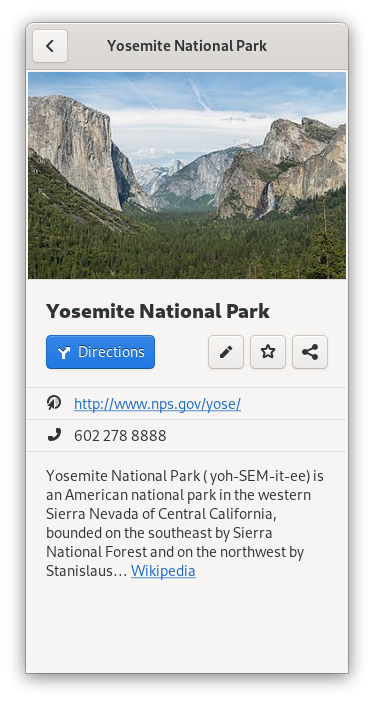 This is a big step toward making Maps a useful app for your Linux phone, but there's still a long way to go. For one thing, you can't tap to select a place–you have to use the search bar. This issue, along with several others, should be more easily addressed after the GTK 4 port.